Our Process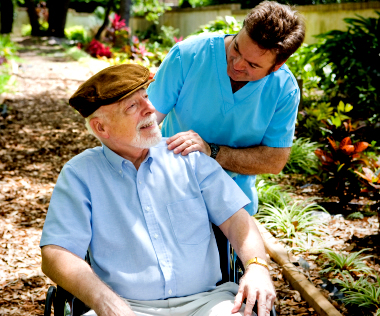 Making an enquiry

For more information or a no-obligation quote call 023 8065 3017 or request a call-back.
We'll arrange a short telephone conversation in order to assess your needs and provide a quote.

Making an application

If you're happy with the quote, you can register with the agency by completing this Registration Form (which is also available as a hard copy in our brochure).
On receipt of your Registration Form we will arrange to visit you to ensure you are happy with the process so far to answer any further questions you may have and we will complete a Client Care & Risk Management (CCRM) document which will provide us with detailed information which will help us to help you.

Finding a match

We will then match your requirements to a suitable carer.
We'll ensure that your carer(s) contact you by telephone to introduce themselves and to cover any questions you may have

Confirmation/Booking

We'll send a Confirmation letter confirming your Booking and depending on the type of booking we may send an invoice for our agency fee.*
All assignments will be confirmed in writing containing a photo of your carer(s) so that you know who to expect.
If you wish to amend, extend or cancel a placement once it's confirmed, we'll do our best to accommodate your wishes. Please see cancellation rates.
Please read your responsibilities to your carer to ensure a warm welcome.

Ongoing arrangements

We aim to build a Care Pool of 2-3 Carers working on a rota basis for long placements thus providing you with cover for Carer's holiday's, sickness and suitable rest periods inbetween their assignments Read more.
All further bookings and introductions with our carers need to be made via Homecare Personnel.
* For short, ad-hoc or respite placements we'll invoice you for the full agency fee at the time of booking. For permanent or longer-term placements we'll send a monthly invoice. Please note that carer's fees and expenses are paid direct to the carer every two weeks, unless you have an Client Managed Account agreement with Homecare Personnel.
> Paying for live-in care
> Care Services
"I would be grateful if you could convey our sincere thanks to all the staff. We are especially indebted to you and the Carer's for being so supportive to my Mother over the past few years. Your patience, kindness and understanding has helped to make her lack of independence much more tolerable. Many of the carers have become friends and I'm aware of the personal debt that I owe them as their care was also a great support to me."


Mrs M, Stratford upon Avon