Work with us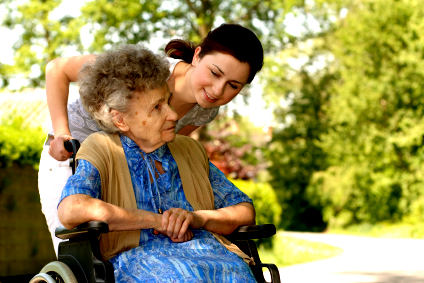 If you have a background in nursing or personal care, have a kind and compassionate nature, a good sense of humour and superb references, we'd love to hear from you.
We're always on the look-out for skilled carers working across the UK who are prepared to live-in. In return we offer competitive rates, regular work and friendly agency support. Plus all of our carers are introduced to clients on a self-employed basis, which means that you can be flexible about the work you choose.
If you feel that you have the right experience, attitude and personality to excel as a live-in carer and you can legally work in the UK, please submit a pre-Application form.
"As someone who cares so passionately about what I do, the staff in the office work tirelessly to ensure I receive their full support to enable me to fulfil my duties. I wouldn't hesitate in recommending Homecare personnel to other Carers and Clients alike."


Miss S Murwisi
What work is available?
Residential Live-in care positions on a temporary and permanent rota basis
Companionship with domestic duties (i.e. housework, meal preparation, reading, shopping)
Companionship with domestic and personal care duties (i.e. help with bathing, dressing, medication prompts, alongside domestic duties)
Advanced care, for those qualified to care for clients with dementia, Alzheimer's, Parkinson's, terminal illness, stroke (alongside basic domestic duties).
Assignments periods can last for several months, with breaks every two-weeks or as agreed
What are the benefits?
Retain choice and flexibility as a self-employed carer
Regular placements and competitive rates (paid every 2 weeks)
A rewarding, satisfying job that helps others
Supportive, reliable agency staff
Return travel expenses paid*
Full board and lodging
Your own room
Double pay for bank holidays
*travel limited to within the UK and capped
Who can apply?
Please apply if you...
are a skilled carer i.e background in nursing or residential -care
have experience with complex personal or emotional needs
are competent in and enjoy household management
can respect and adapt to a variety of lifestyles
are prepared to take clients on outings and visits
have a desire to assist Clients live an independant life
can provide a safe and secure environment
can prepare enjoyable, nutritional meals
have a sense of humour, patience and empathy
are happy to live away from home for two-weeks at a time
can speak and write English
are legally entitled to work in the UK (see Thinking of applying from overseas?)
are over 18 and under retirement age
Thinking of applying from overseas?
You must be legally entitled to work in the UK (see http://www.ukvisas.gov.uk/en/ for more information)
EU applications are welcome (provided you meet the above criteria)
You must be able to understand, speak, and write English
From a Commonwealth country, you can contact your British Embassy to obtain a work visa, provided your parents or grandparents were born in the UK
Travel expenses to and from the UK from the EU or Commonwealth are not paid
You will need a base in the UK, other than the client's home
You will require a UK bank account (which can be arranged from your country of residence) or visit www.hsbc.co.uk/passport.
Please do not apply from outside of the EU or UK if you cannot legally work here or you cannot understand, speak or write English.
Being self-employed
As a self-employed person you will be liable to pay your tax and national insurance contributions. To find out more about becoming self-employed, visit www.hmrc.gov.uk/selfemployed up or call the self-employed helpline 0845 915 4515.
Your next step
If you have any queries about the skills you need to apply for work with Homecare Personnel or working in the UK from abroad, please contact us.
Otherwise, please complete the pre-Application Form
We are a member of The Recruitment & Employment Confederation (REC) www.rec.uk.com