Care Services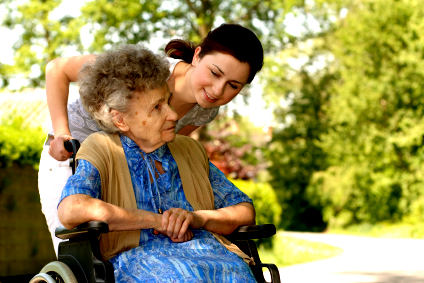 'Thank you so much for your help. Our carer, Diane, was a 'life saver' I don't know how we would have managed without her!'


Mrs M, Okehampton
Inviting someone to live and care for you in your own home can be a daunting experience, even for a short period of time. That's why we work so hard to establish the right type of care and carer for you, whether you require short-term care, round-the-clock help or advanced, long-term personal care.
With Homecare Personnel, you'll always receive a unique bespoke care service and a friendly companion who'll be on hand to assist you, whatever your requirements.
Types of live-in care
We provide flexible, live-in care for a whole spectrum of needs across the UK and Channel Isles. During our assessment process, we'll discuss what level of care you require, and the type of carer who is best-placed to assist you.
Length of assignment
Temporary live-in care (i.e ranging from convalescence, recuperation to longer-term)
Respite live-in care (i.e. to give family-carers a rest)
Assistance-levels
Housekeeper/Companion: Support to run the home, light housework, laundry, shopping, meal preparation as well as companionship.
Housekeeper/Companion/Carer: All of the above plus assistance with washing, bathing, dressing and prompting with medication.
Housekeeper/Companion/Carer/Advanced Care: For Clients who require a higher level of personnel care.
Finding the right Carer for you
During the introduction process, we'll work hard to find compatible carers that can meet your specific requirements. It's likely that you'll forge a friendship with your carer, who'll always be on hand to assist you during their assignment. All of our carers are CRB checked* and vetted for their professionalism, honesty and compassion.
Our carers comply with Regulation 21 of the Health and Social Care Act 2008 (Regulated Activities) Regulations 2010 and are checked by the Criminal Records Bureau (CRB) to an "Enhanced" level.
Find out more about our rates and payment options.
*Our carers comply to schedule 3 of The National Minimum Standards Regulation 12 and are checked by the Criminal Records Bureau (CRB).
Will I always have the same carer?
Not necessarily. If your care assignment is for longer than two weeks, you will probably be assigned two to three carers, forming a care-pool working on a rota (usually handing-over every two or three weeks).
This allows carers to have a break, perhaps return to their family and re-charge their batteries. For the majority of our clients, a fresh, friendly face every so often enhances the care-experience.
Your responsibilities to the carer
For your carer to perform to the best of their ability throughout the day, it's important that they are made to feel welcome and that their own personal space is comfortable. We request that you provide the following which are outlined in more detail in our brochure:
Full board and lodging
A comfortable bed in her own room
The use of a television
2 - 3 hours off each day by mutual consent
Travel expenses (see rates)
Double pay on bank holidays
At least 5 out of 7 nights undisturbed sleep with no more than 3 calls per night*
If you require a driver then you must provide a car that is fully insured for the Carer to drive
*If you find that your nights are disturbed you may require regular night-care, we can introduce an additional carer who will look after you throughout the night.